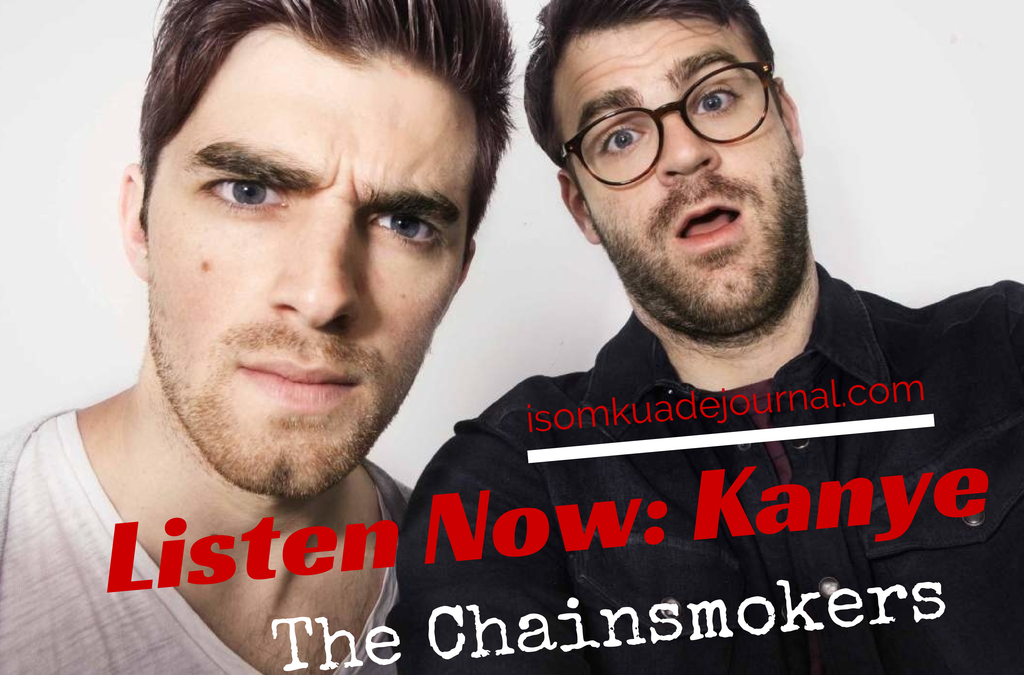 Image Credit: Time.com
The Chainsmokers (who I didn't even know existed two minutes ago) gets young artists and aforementioned white girls, Siren to belt out:
I wanna be like Kanye
I'll be the king of me always
Do what I want, I'll have it my way
All day, like Kanye
Let's be clear. Once little young white girls in America are giving praise to you openly, it's a game changer. Ask Paris Hilton or Ed Sheeran or name any other huge superstar or mainstream fad. You have to get through the current young white all-American seal of approval. This is the type of song that Rush Limbaugh and Mitch McConnell have been terrified of. A song with the potential to be as large and catchy as Bieber-endorsed Carly Rae Jespen's "Maybe" that openly and proudly praises the antics of current public figure enemy number one, Kanye West.
Kat Ostenberg and Skylar Stonestreet want to be like Kanye West in The Dreamchaser's new single "Kanye"
The same Kanye West who not that long ago bought up public space across the globe to put his face on it and tell every Hampton "power name-family-company-legacy-whatever" that he would "fuck their Hampton spouse."
Who does that?
Kanye West does that. Because he's arrogant, selfish, childish and pretty much the world's largest douchebag – like many of the Bratz generation. But he knows this. He has a song about it. He has several songs about it. It's what makes him who he is. And of course everything he's not, makes him everything he is.
You have an opinion about him. And that's the whole point. Hate him or love him, he makes you feel some type of way.
And some others would simply rather live like Kanye.
Terrifyingly fitting and beautiful. It's Yeezy Season.
This song is going to be humongous.
Listen to the interpretation of Kanye's influence in The Chainsmoker's "Kanye" ft. Siren.
Comments
comments