Say hi to Lucy.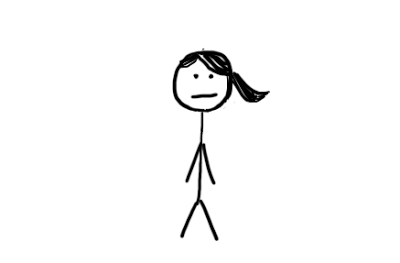 Lucy is part of Generation Y, the generation born between the late 1970s and the mid 1990s.  She's also part of a yuppie culture that makes up a large portion of Gen Y.
I have a term for yuppies in the Gen Y age group—I call them Gen Y Protagonists & Special Yuppies, or GYPSYs.  A GYPSY is a unique brand of yuppie, one who thinks they are the main character of a very special story.
So Lucy's enjoying her GYPSY life, and she's very pleased to be Lucy.  Only issue is this one thing:
Lucy's kind of unhappy.
To get to the bottom of why, we need to define what makes someone happy or unhappy in the first place.  It comes down to a simple formula:
It's pretty straightforward—when the reality of someone's life is better than they had expected, they're happy.  When reality turns out to be worse than the expectations, they're unhappy.
To provide some context, let's start by bringing Lucy's parents into the discussion:
Lucy's parents were born in the 50s—they're Baby Boomers.  They were raised by Lucy's grandparents, members of the G.I. Generation, or "the Greatest Generation," who grew up during the Great Depression and fought in World War II, and were most definitely not GYPSYs.
Lucy's Depression Era grandparents were obsessed with economic security and raised her parents to build practical, secure careers.  They wanted her parents' careers to have greener grass than their own, and Lucy's parents were brought up to envision a prosperous and stable career for themselves.  Something like this:
Continue reading here at waitbuywhy.com